AmpVPS
Vertical Propagation System For Seedling Cultivation
Accelerate Seedling Production
Grow +80k Seedlings in One Unit
Eliminate Transplant Purchasing
Bring The Nursery to Your Farm
AmpVPS is a turnkey, high-density propagation module. One AmpVPS unit propagates enough lettuce seedlings for 18 AmpNFT containers.
OVERVIEW
Up to 80,000 plant sites

Up to 5 vertical levels in 16 sections

Automated flood and drain system utilizes up to 95% less water

USDA certified, industrial-grade flooring
HARDWARE
Two 50 gallon water tanks for precision watering cycles

Automated fertigation optimizes flow rate, EC dosing, pH levels, temperature

 

Proprietary LED full-spectrum Lights: dimmable, zone control, and advanced scheduling

5 Ton HVAC Unit, VPD control, CO2 supplementation

Air curtains to protect from pests and distribute airflow
SOFTWARE
Proprietary IIoT connects farm environment to

AmpEDGE software

for 24/7 remote monitoring, automation

       

Integrated software enables in-depth forecasting, reporting, food traceability, inventory tracking

 
http://Inside%20of%20a%20AmpVPS%20container%20filled%20with%20many%20plant%20types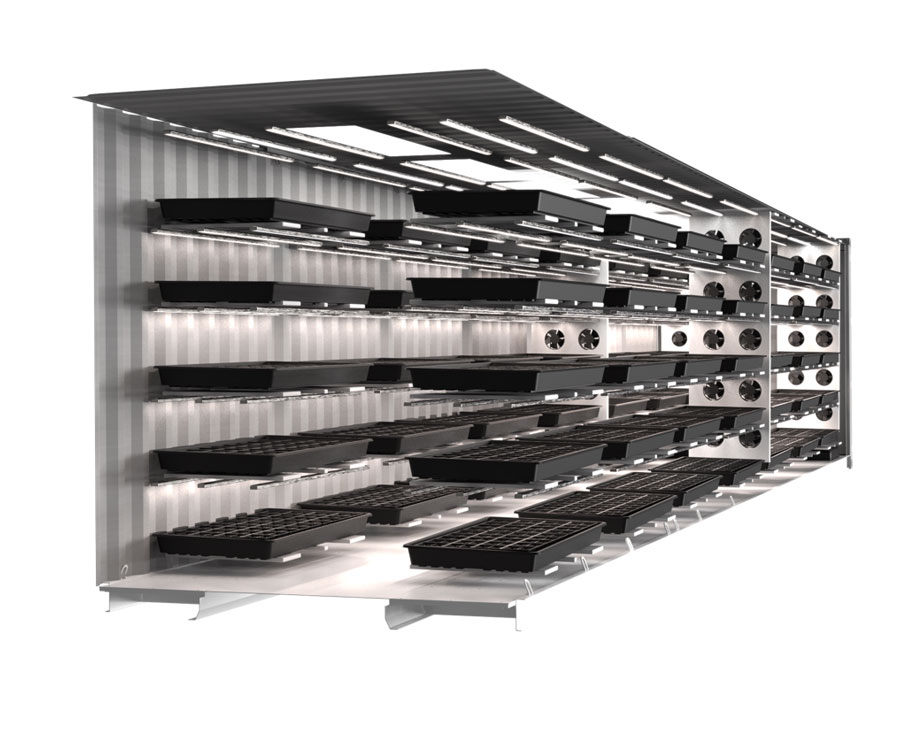 See AmpVPS propagate with any type of growing medium
Plug-in our ready-to-grow high-density propagation unit. Each fully enabled AmpVPS unit comes with cutting-edge growing technology and end-to-end farm management software. 
Purpose Built for High Quality Growing