AmpNFT
Hydroponic Container Farm For Scalable Farm Production
Diversify Crop Production
~16,000 lbs of greens annually
Grow premium produce with predictable, consistent yields
AmpNFT container farms successfully grow a variety of lettuces, artisanal leafy greens, herbs, and microgreens for the consumer market, enabling CEA production for growers and food suppliers.
OVERVIEW
Up to 7,200 plant sites

Up to 5 vertical levels in 6 sections
NFT system utilized up to 95% less water
USDA certified, industrial-grade flooring
HARDWARE
2 water tanks for precision watering cycles

Automated fertigation optimizes flow rate, EC dosing, pH Levels, temperature

 

LED proprietary full-spectrum lights: dimmable, zone control, and advanced scheduling

5 Ton HVAC Unit, VPD control, CO2 supplementation

Air curtains to protect from pests and distribute airflow
SOFTWARE
Proprietary IIoT connects farm environment to AmpEDGE software for 24/7 remote monitoring, automation

Integrated software enables in-depth forecasting, reporting, food traceability, inventory tracking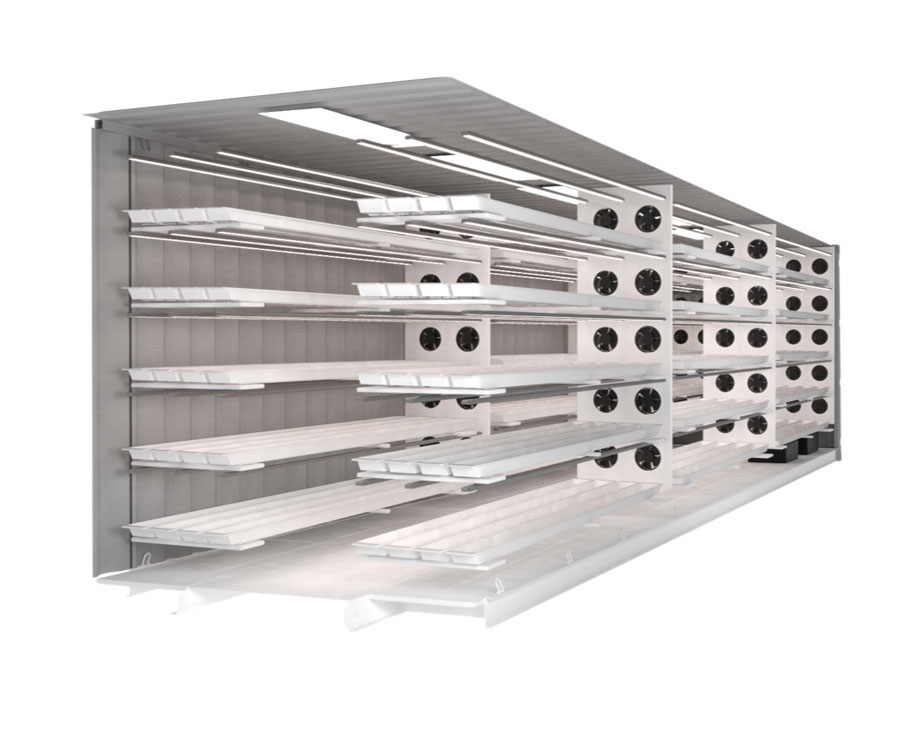 See the versatility of AmpNFT
Our farming format offers the lowest start up cost and allows you to start growing faster than other indoor farming options. Each fully enabled AmpNFT unit comes with cutting-edge growing technology and end-to-end farm management software. 
Purpose Built for High Quality Growing