AmpLAB
Vertical Farming Research Laboratory For R&D and Education
Execute In-depth Research
Collect Data Every 5 Seconds
Conduct Cutting-Edge Agricultural Research
AmpLAB provides unmatched environmental control, robust data collection, and customizable growing applications to meet the research requirements of agtech, biotech, higher education, nonprofit organizations, and government institutions. 
OVERVIEW
Up to 2,400 plant sites

Dedicated stainless steel workspace with table, sink, and storage

NFT and Flood & Drain for dual propagation and growing functions

USDA certified Industrial grade flooring
HARDWARE
2 water tanks, utilize up to 95% less water than traditional field growing

Automated fertigation optimizes flow rate, EC dosing, pH levels, temperature

 

Lights: proprietary LED full-spectrum, dimmable, zone control, and advanced scheduling

5 Ton HVAC Unit, VPD control, CO2 supplementation

Air curtains to protect from pests and distribute airflow
SOFTWARE
Proprietary IIoT connects farm environment to AmpEDGE software for 24/7 remote monitoring, automation, and real-time analytical data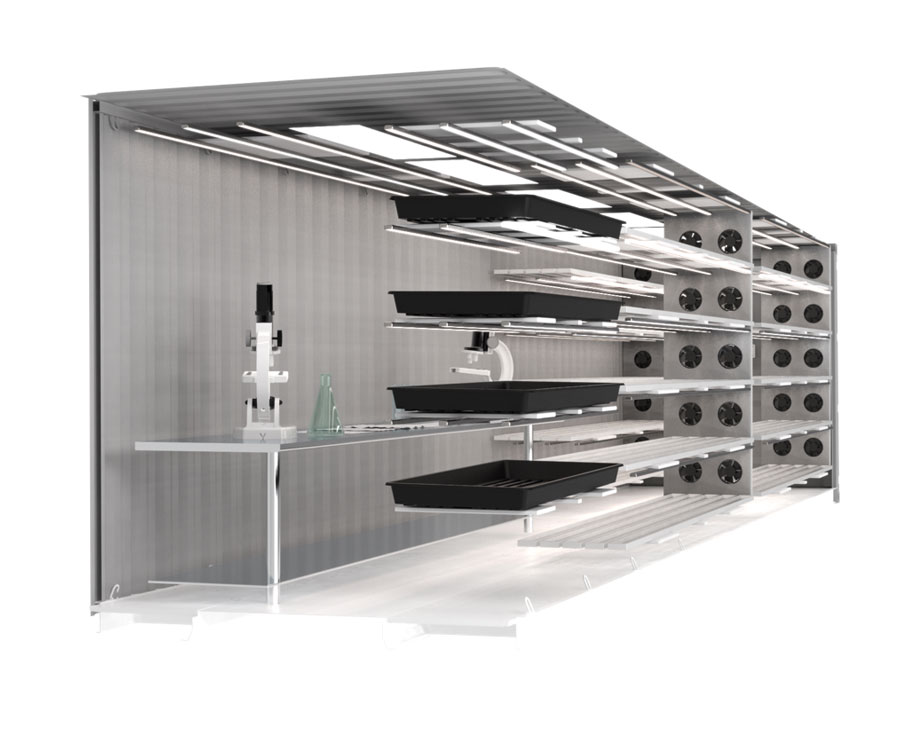 Powering the first Coordinated Agricultural Project with the USDA
USDA selects the AmplifiedAg platform for intensive studies to close the data gap between CEA and traditional agriculture and develop new standards
Purpose Built for High Quality Growing
What Can You Grow with AmplifiedAg?
AmplifiedAg container farms can grow a wide variety of vegetables, fruits, ornamentals and other specialty crops.