Growing Food For A Growing World™
We're Changing the Future of Food
It's time to re-localize our food systems and provide communities across the globe with safe food to sustain livelihoods. We know what it takes to achieve this.
With our indoor farms and technologies, we can sustainably grow fresh, nutritious food anywhere in the world, without harming the planet in the process. Growing leafy greens today, and food for the future.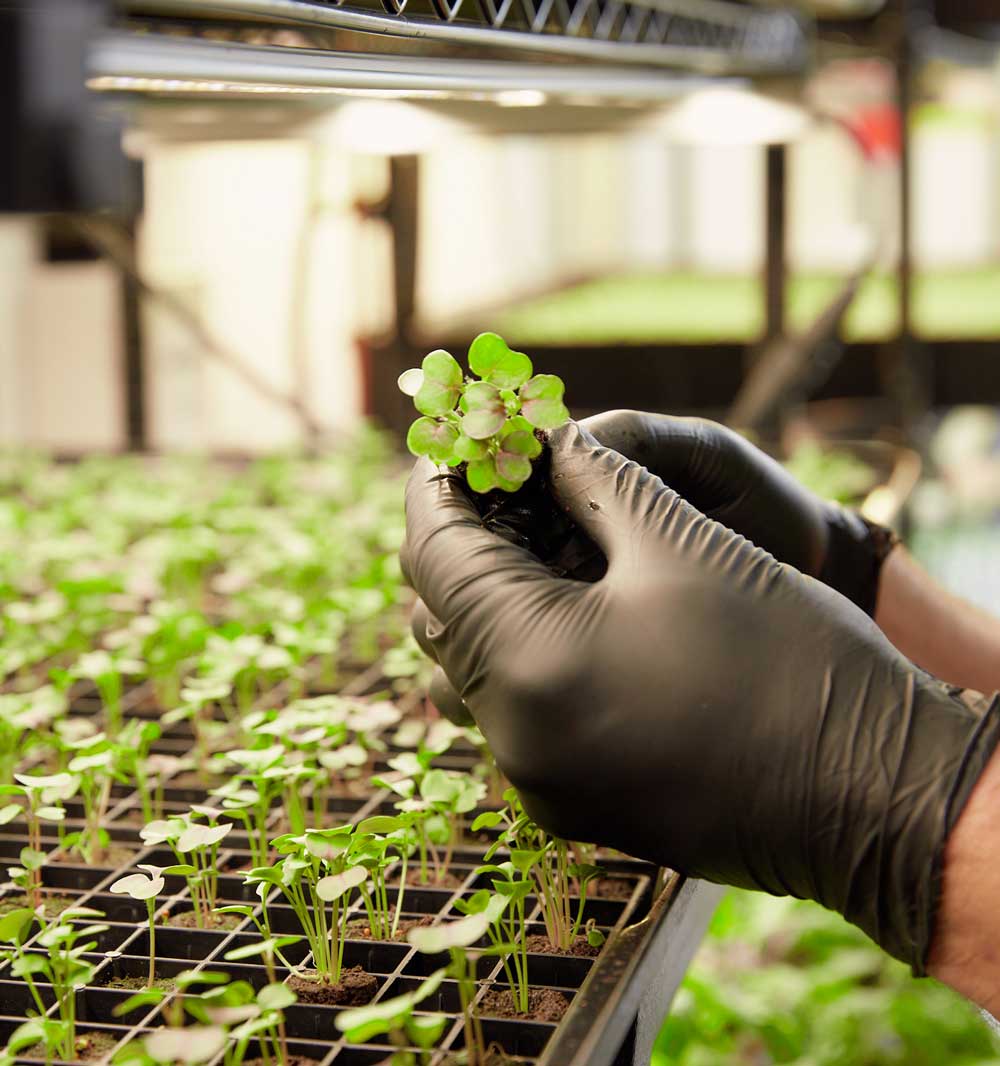 Meet Our Leadership Team
Don Taylor
CHIEF EXECUTIVE OFFICER
Don is the founder and CEO of AmplifiedAg. In 2015 he began developing software and hardware solutions to enable indoor agriculture as a solution for domestic and global food supply and security. An engineer and natural problem solver, Don brings more than 30 years of technology, SaaS, and executive leadership to AmplifiedAg. Prior to founding the company, Don was the CTO of Benefitfocus (NASDAQ: BNFT) and is credited with architecting and developing the first and industry-leading cloud-based health and benefits platform.
Pat Monegan
CHIEF OPERATING OFFICER
As COO, Pat has oversight of the company's farming and technology operations and is ultimately responsible for the flawless delivery of AmplifiedAg's various products and services. Pat's experience includes more than 30 years of leadership and advancing operational excellence and continuous improvement in large global companies, such as Johnson Controls and Zeus Industrial Products.
Michael Koziol
CHIEF STRATEGY & MARKETING OFFICER
Michael is responsible for business and product strategy, marketing, and communications for AmplifiedAg. He brings more than 25 years of digital strategy, transformation, product design and development. Prior to joining AmplifiedAg, Michael was the CEO of a leading global strategy and innovation organization that developed new products and platforms for some of the world's largest businesses and brands, including Google, P&G, Exxon, Warner Media, Under Armour, Vanguard, and more.
David Flynn
VP of BUSINESS DEVELOPMENT
Dave is one of the earliest members of the AmplifiedAg team. Throughout his tenure, he has overseen numerous functions, including development of the software, hardware, farm construction, and maintenance capabilities. In his current role, he advises independent and established operators on the advantages of the AmplifiedAg platform. Prior to joining AmplifiedAg in 2016, Dave spent more than 24 years in the U.S. US Army serving in executive level positions, including large scale multi-disciplined organizations solving complex problems of water, infrastructure, logistics and food supply for impoverished communities in the Middle East.
Scott Haller
VP of OPERATIONS
Scott leads and manages operations for AmplifiedAg including farm processes, technology manufacturing, and horticultural research and development. Throughout his distinguished 25+ year career, he brings top-tier expertise in innovation and performance strategies from automotive, medical, aerospace and agricultural industries. With certifications in Lean Manufacturing and Six Sigma, Scott will optimize and align cross-functional teams as he's achieved with major national and international brands such as Ford Motor Company, Johnson Controls, MS Companies, and Zeus Inc.
Our Vision For the World
Our vision is to create a global network of indoor farm operations powered by AmplifiedAg. The ability to create a community of farmers across the world will allow us to share information and make data-driven solutions to continue the evolution of indoor agriculture to feed people with safe food across the globe.