Smart Scaling: Bringing the Basil Bounty to Boston, MA
AmplifiedAg helped container farming company, Town to Table modernize their farm technology into a continuous scaling basil operation
5 Farms: Scaled production capacity 40% in 10 months
Growing fresh basil and cilantro
Launched indoor grown local pesto
Strengthening Town to Table's Roots
Longtime best friends Jack Levine and Temen Kim founded Town to Table in 2019, based just outside of Boston in Weymouth, Massachusetts. Their initial container farm grew greens to serve small local markets and their philanthropic mission with the local chapter of the Boys and Girls Club of America.
But as their desire to deliver more fresh, sustainably grown produce into the community grew, they were seeking a different farming solution that could deliver high-quality and high-volume produce to solidify new retail partnerships and keep up with anticipated demand. 
So Jack and Temen partnered with AmplifiedAg in October 2022 to launch their new, modern container farm production.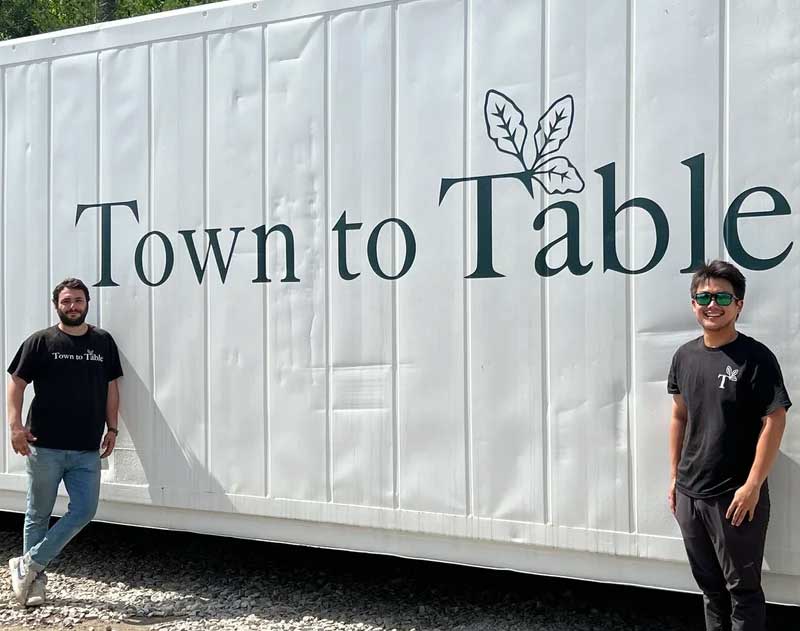 Earning Market Share with Smart Scaling
The new farmsite launched with three AmpNFT containers and one AmpVPS container to produce hydroponic basil for their new retail partner, Roche Brothers Supermarkets.
Just 10 months later, Town to Table expanded their farm production 40% to keep up with client demand and support the launch of their new pesto product. 
AmplifiedAg multi-container farm configurations are thoughtfully designed to support a meaningful production capacity, enabling farmers to grow and harvest on a consistent schedule. 
Being able to keep up with retail demand and deliver a consistent quality product is what helped grow Town to Table's consumer fan base and earn more shelf space in Roche Bros. Supermarkets. 
Looking into 2024, Town to Table will scale yet again with at least 2 more containers as they prepare to expand their product offerings.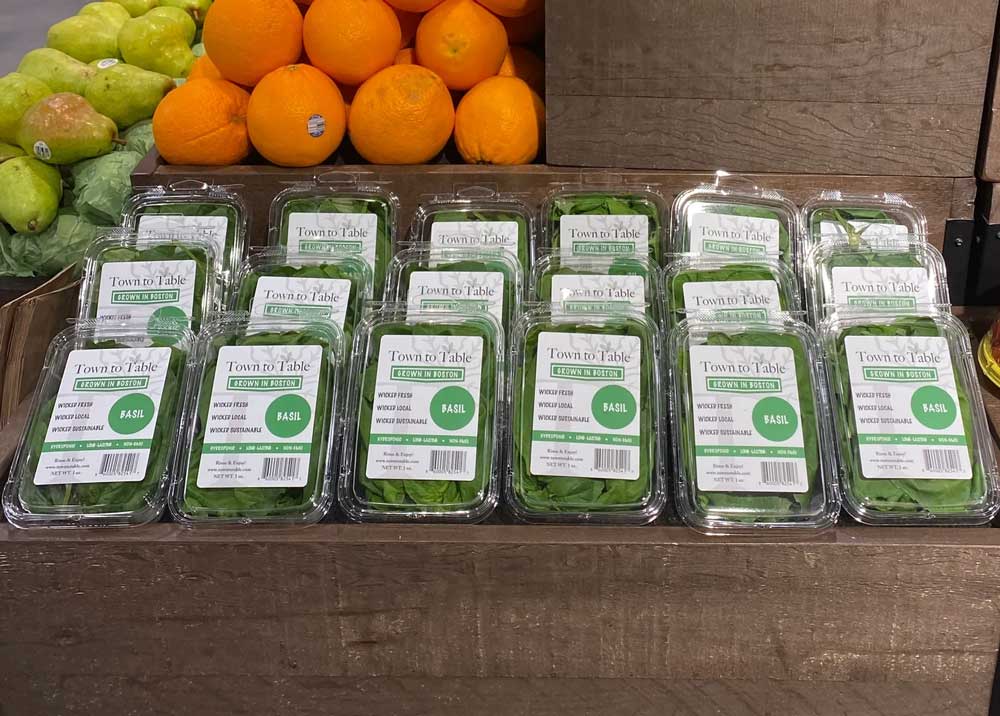 Comprehensive Farm Blueprints and Operational Support
Operating a vertical farm business goes beyond the inner workings of the farm itself. We focus on how our high performance farm technology and software fit into the entirety of an operating farm business. 
For every AmplifiedAg partner, we develop a scalable farm blueprint that meets the present day needs of the business, with the goal to efficiently scale for future capacity requirements. 
These facilities incorporate all operations, from processing and packaging, cold and dry storage, food safety entry points, food safe decking and cover, and rooms for business and farmers – designed to meet geographical and climate conditions.
All connected by our leading enterprise software system and supported by our thorough farm team customer care, our comprehensive platform is what drives our partners to achieve indoor farming success.
http://amp-x%20shipping%20container%20farm%20build%20with%20ampedge