What Can You Grow With AmplifiedAg Container Farms?
AmplifiedAg's container farming platform is the most flexible, scalable, and accessible vertical farming system on the market.
Our container farms can grow a wide variety of vegetables, fruits, ornamentals and other specialty crops. 
With our team's expertise in growing hydroponic produce for the consumer market combined with our expansive indoor growing R&D, we support our partners with a road map on the best produce to grow along with customized support services to meet their specific growing needs.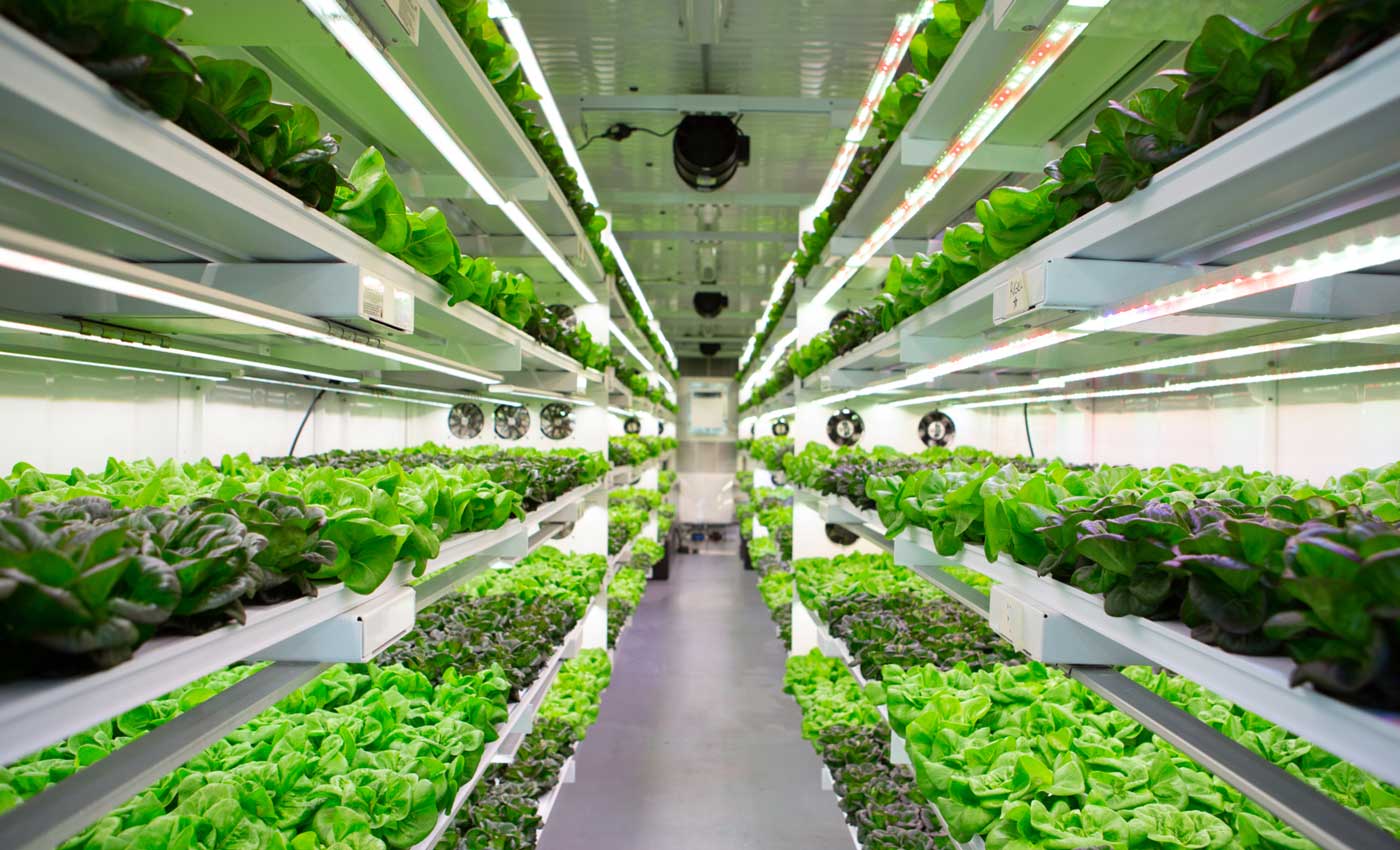 Hydroponic Produce For Commercial Growing
AmplifiedAg scalable farms and software have proven to effectively grow premium hydroponic lettuces, leafy greens, herbs and other vining fruits and vegetables on a competitive commercial production scale, while also meeting and exceeding the food safety and quality checks of retail and foodservice.
Consumers have gotten a small taste of the benefits of hydroponic lettuce, and are demanding more.
Now more than ever before, vertical farming businesses are positioned to serve consumers with a level of quality of leafy greens that has rarely been available to them–greens that are locally grown, pesticide-free, and with exceptional flavor.
Did you know: The leafy green industry continues to face challenges with contamination and foodborne viruses that have drastically reduced the supply and caused the price to increase. According to the

Wall-Street Journal

, lettuce prices increased 24.9% year over year in December 2022–triple the average 8.4% increase across all fruits and vegetables.
Position yourself to diversify your produce
While leafy greens are a reliable and natural first step in vertical farm production, you want to invest in technology that is 'future proof' and has the flexibility to easily expand your produce offerings.   
AmplifiedAg farm partners are connected to industry leading research in controlled environment agriculture, positioning them as some of the first to implement new practices in vertical farming and indoor grown produce trends. 
How so? The USDA-ARS uses our container farms and technology to research new crop development and growing standards.  In addition to that, AmplifiedAg also has a robust crop research and development program including the market production of strawberries, tomatoes, peppers, and even ornamentals and pine trees.
Furthermore, AmplifiedAg provides our farm partners with customized crop research and development support services. Our horticulture team assists optimizing your farm's environmental set points all the way to collecting and analyzing data. 
Bonus:

  Our

AmpEDGE farm software

is updated in real-time to provide our partners with the latest environmental and business applications.
How do you choose what crops to grow for your container farm business?
AmplifiedAg farms provide unparalleled growing potential. But with so much potential, how do you choose what crops to grow in your container farm? Here are a few tips:
Focus on your regional market demand and collaborate with your customers to fit their consumers' needs

Choose varieties that are versatile and can be utilized in more ways than one

Select a varieties of produce that can be used in the same packaging

Select varieties of produce that require minimal processing to reduce your labor and increase shelf life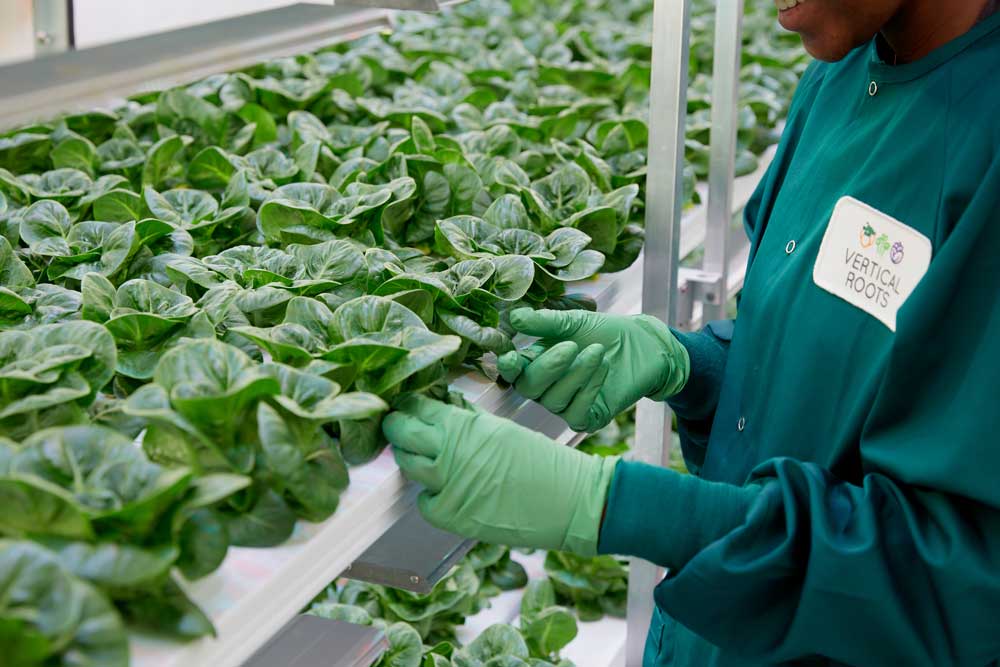 Why choose AmplifiedAg to start or scale your farm business?
Whether you're new to vertical farming or an experienced farmer, AmplifiedAg's container farming platform gives you the power to diversify, expand and optimize your farm business. 
Optimized controlled environment accelerates the growth of your crops

Modular, segmented growing environments allow you to grow different varieties of produce

Grow consistent, reliable high-quality yields all year long → increase your buyers' confidence 

Meet the growing demand for CEA produce
http://Tray%20of%20many%20lettuce%20seedlings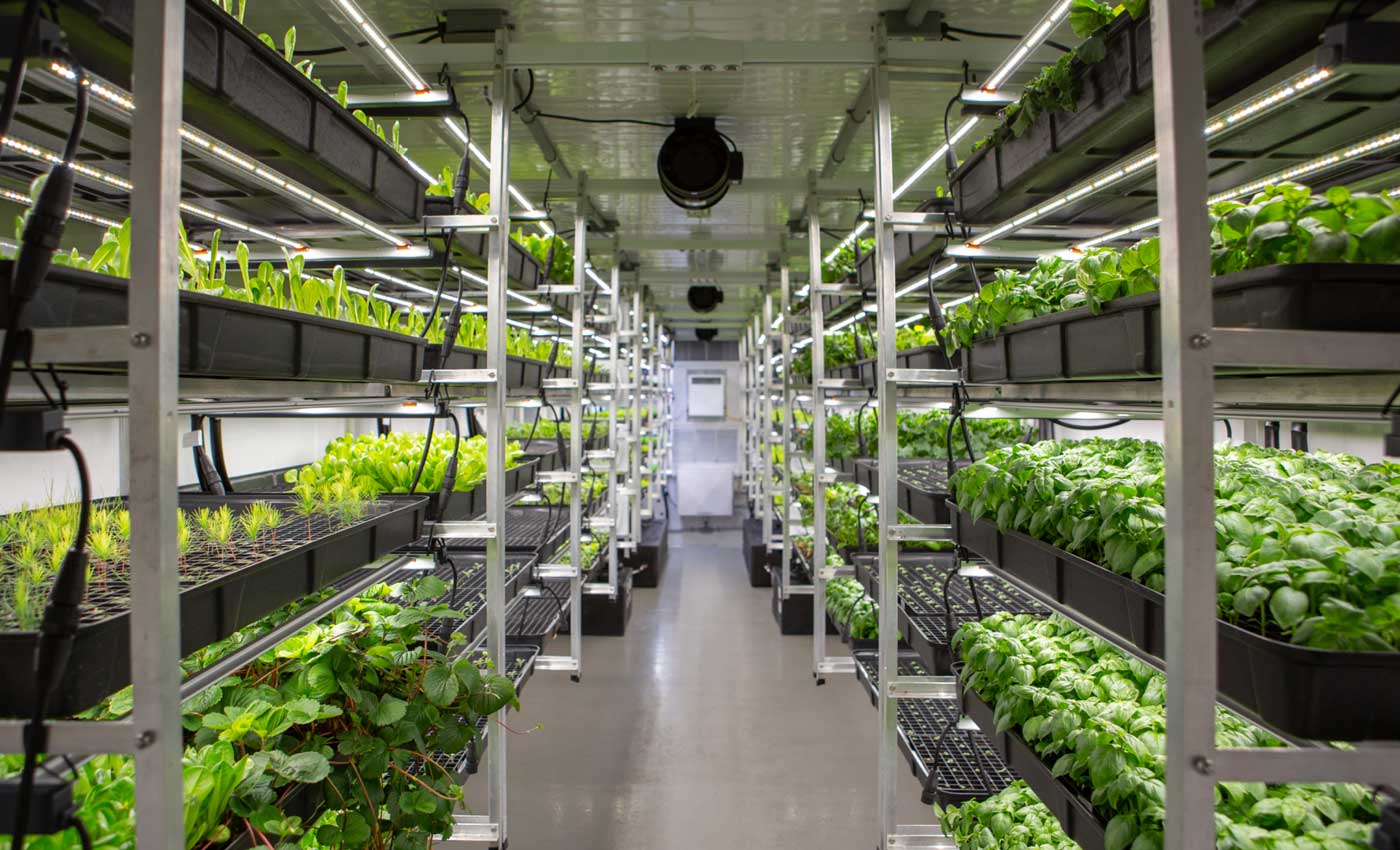 So, are you ready to grow with AmplifiedAg?
Learn more about our farms and connect with an AmplifiedAg farm expert today!